Story by Total Women's Cycling | totalwomenscycling.com
Perhaps Castelli are a bit marmite. Based in high end technical fabric and performance, not everyone loves the connotations of the unmissable scorpion – but at TWC we're huge fans.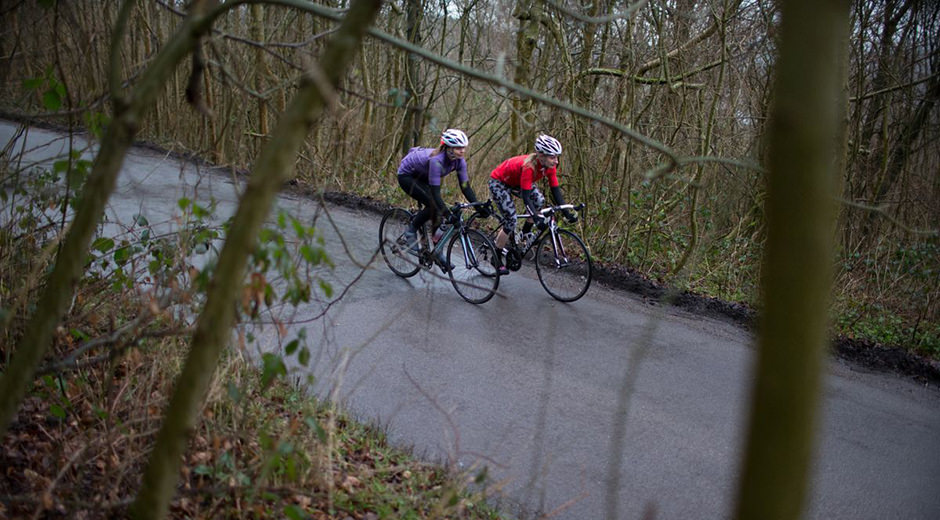 We also love that the head designer is a woman who takes fitting kit to the female shape very seriously. Boasting 28 years of experience designing sports and fashion clothing, Maria Teresa brings with her a wealth of style and knowledge and it's her work that you see dotted over the country lanes every weekend and patrolling the streets at key commuting hours.
With their tag line 'An Unfair Advantage' we know that Castelli mean business, and it's fair to say that their wet weather gear is renowned for being the most effective around.
The Castelli brand dates back as far as 1876, and was founded by a man called Vittore Gianni (read more about the Castelli history here). He opened a tailoring shop in Milan, supplying clothing to football teams and ballet dancers, and some cyclists. It wasn't until 1935, when Armando Castelli joined the team, and eventually bought the business, that things took a strong cycling direction. Castelli had a few cyclist customers, but the most prominent was Fausto Coppi – the five time Giro winner and two time Tour de France victor.
Eventually the original Castelli had a son – Maurizio Castelli. He learnt the trade from his father, but the two fell out – and in 1974 the son set up his own business – Castelli, using the scorpion as his logo. In 1977 he created the first lycra shorts, and the company has been groundbreaking ever since.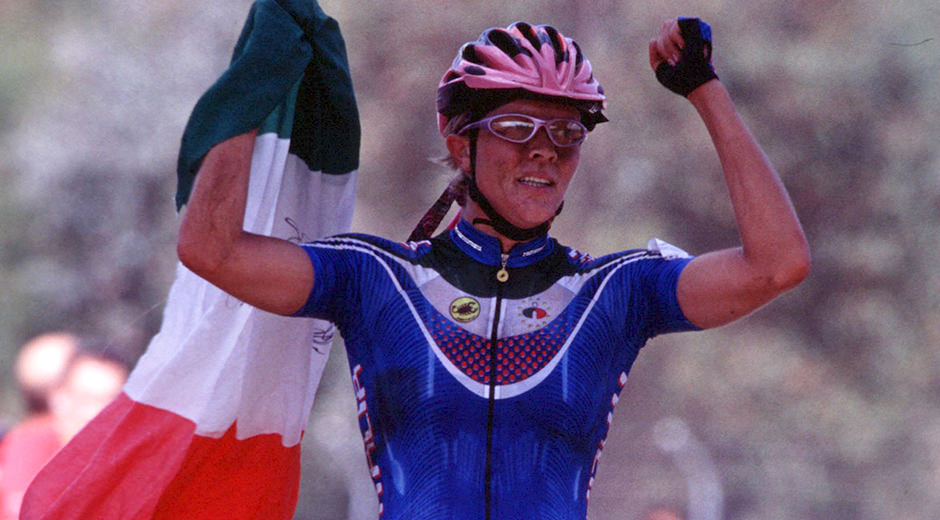 In 1996 Castelli sponsored mountain bike champion Paola Pezzo, providing her with a skinsuit that zipped at the back. They went on to be the first brand to provide a full range for women, then to be the first to create fully aero skinsuits in 1996 for the Italian men's team pursuit squad.
Since then – they've come a long way, constantly surprising the cycling world with new technical fabrics, and marrying all that with impeccable style. The best modern day example is probably the Castelli Gabba – available for men and women in a range of colours, it's known as the greatest blend between water resistance, windproofing and breathability.
Interview: Maria Teresa of Castelli
What's really exciting about Castelli is that the designer at the top of the foodchain – the person designing amazingly technical and stylish kit for men and women in cycling – is female. This perhaps explains the huge range of sensitively and well designed kit for women the brand offer.
We caught up with Maria Teresa to find out more about her and her influences…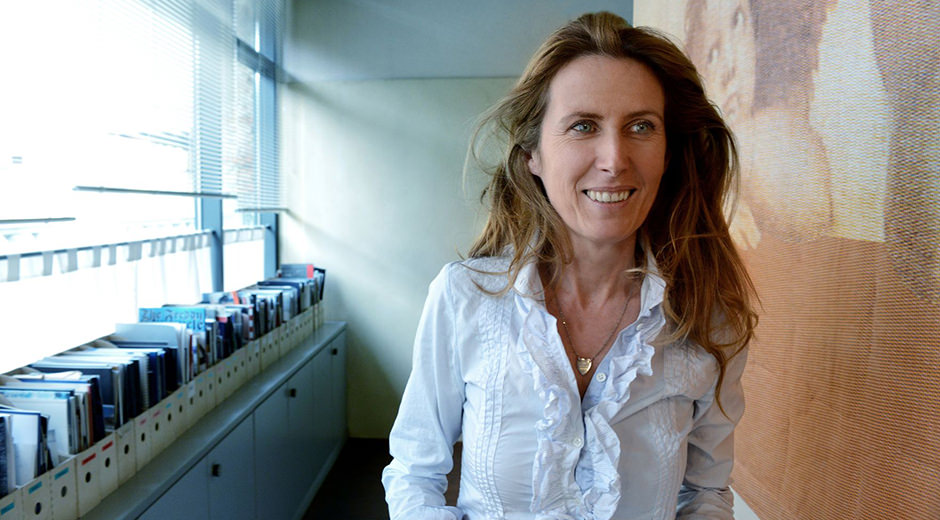 TWC: What is your background in design?
Maria: I've designed technical and fashion/technical sports gear for the last 28 years. I worked for many brands trying to explore different worlds without going to a single sport. From cycling to outdoor to ski and fitness – to have a 360 degrees view and not to fossilize in one sector. But my true origin is from the Como textile world. In this area there are several industries involved in the creation of fabrics and in print production.
The transition from the world of textiles to the sport occurred after meeting a great sportsman who at the time was launching a major ski clothing brand in Europe. We then decided to combine his knowledge to my experience to create innovative and "tasty" sportswear that was stylish and not only technical.
What's your approach to designing cycling kit – to focus on style first, then technical features? Technical features, then style? Or both at the same time?
I focus on the function – trying to find in it the signs that can be turned into style and design. I look for strong identifying marks that show the function, in this way a garment acquires personality and identity. It is a bit like giving a character and personality to the various lines.
"I imagine a sports woman, but at the same time her femininity and I exploit the harmony of the female body to emphasise some lines and shapes."
What are the key differences you bear in mind when designing men's kit vs designing women's kit?
When drawing the men's kit I seek maximum functionality and performance – trying to emphasise the male musculature, its ergonomics and aerodynamics and body movement while pedalling. For the women's kit I do the same thing but I think a lot of femininity and how a woman lives the sport of cycling. I imagine a sports woman, but at the same time her femininity and I exploit the harmony of the female body to emphasise some lines and shapes.
Do you think a background in fashion strengthens you as a designer when compared with the competition in the market?
Yes, definitely. for this reason I kept among my customers fashion brands that want to develop technical lines within their collections .
Do you cycle yourself?
I do not do active cycling and this most often becomes an added value because I place myself as an observer and try to turn their [the cyclists] ideas and needs into products . In this way I'm not prejudiced toward any particular solution and we can use Castelli's cycling experience to make the best product.
What do you think sets Castelli apart from other brands, in terms of their offering for women specifically?
Castelli was founded as a technical and race brand. The effort we make every year is to transform this know-how to women's kits that have great technical qualities and a strong content of style and femininity.
"The product offering is extensive and caters to women of different nationalities and therefore with very different tastes."
The product offering is extensive and caters to women of different nationalities and therefore with very different tastes. The Italian origins have joined the American sportiness, creating a comprehensive and most international product for women. The feeling between the two countries gives to each collection a unique soul and strength.
For us, the favourite product has to be the Gabba, but actually there are so many Castelli garments we love, it's hard to choose an ultimate!
Text and images: totalwomenscycling.com
For all details on Castelli's women's collection check the website