Castelli has entered into an agreement with the elite K-Swiss Triathlon Team that will see the super-powered squad's 12 athletes wearing Castelli's technical apparel for both triathlon competition and year-round cycling training.
"Obviously we're ecstatic to be supplying the K-Swiss team with Castelli race and training apparel," said Patrick Cassiday, Castelli's Global Triathlon Manager. "K-Swiss is integral in the triathlon community, outfitting many of the world's top triathletes with high-end running footwear. This partnership gives us the opportunity to provide their athletes from head to toe with outstanding race apparel."
K-Swiss is arguably the top triathlon team in the world, with a roster that includes 2012 Ironman and Ironman 70.3 World Champion Leanda Cave (the first person to win both titles in the same year); former Ironman and Ironman 70.3 World Champion Mirinda Carfrae; 2012 Ironman World Championship runner-up Andreas Raelert; his brother, two-time Ironman 70.3 World Champion Michael Raelert and Ironman 70.3 star and former ITU Long Distance World Champion Timothy O'Donnell.
"Castelli brings the same level of commitment to developing technical apparel that K-Swiss brings to developing running shoes," said Bryan B. Ogle, Senior Director of Sports Marketing for K-Swiss. "The partnership is a great platform for developing the best for our athletes."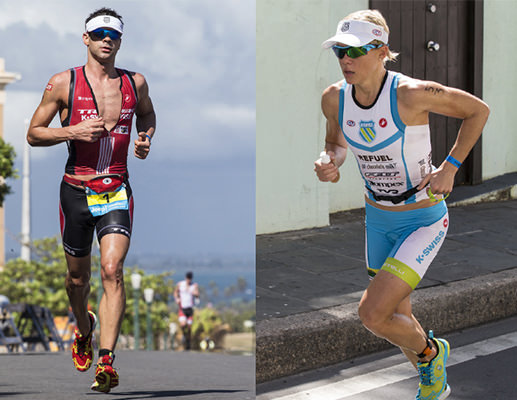 More recently, Castelli has been a growing presence in triathlon, where its aerodynamic fabrics, fit and methods aim to offer an advantage. Earlier this year, Castelli redoubled its tri efforts with the formation of a separate triathlon division. And as a partner with an exciting team in professional triathlon, Castelli plans to deliver the fastest apparel available for multisport athletes.
Photos: Paul Phillips, Competitive Image