This year's IRONMAN Austria in Klagenfurt was a total triumph for Castelli athletes, who took both the women's and men's titles at Lake Wörthersee.
Mirinda Carfrae (AUS) looked strong right from the start and took charge halfway through the bike leg. On the bike the triple IRONMAN world champion gained an advantage from the aerodynamically optimized T1:Stealth W Top and clocked an incredible 4:47:39 bike split. With a concluding marathon of 2:49:06 (new PB), she set a new women's race record to finish in 8:41:17.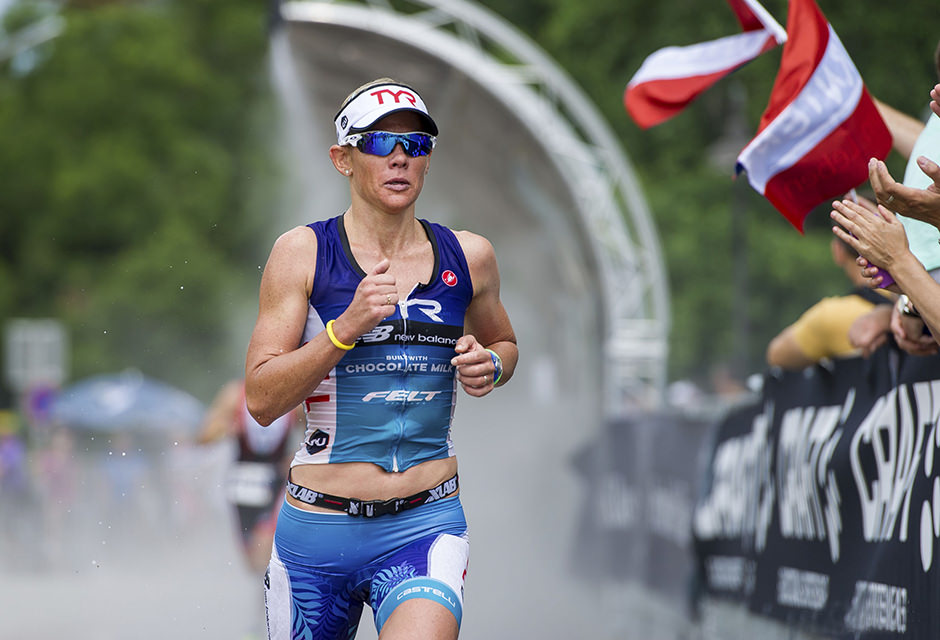 While Carfrae was racing in Austria for the first time, Marino Vanhoenacker was on the starting line for the 8th time. In the days prior to the race the Belgian had left no doubt that he would be the man to beat. However, his rivals put in everything they had and showed that they would not go down without a fight. It was not until KM 150 on the bike that he was able to distance his competitors, but he entered T2 with a race-best 4:19:57 bike split and a lead of 4:11.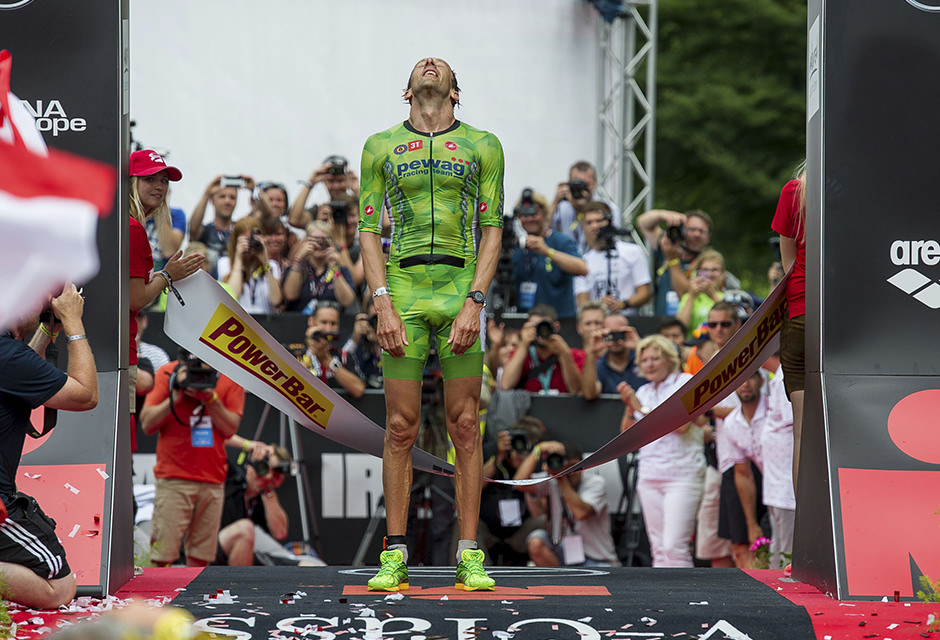 With a 2:47:13 run, Vanhoenacker was able to continue his impressive winning streak at IRONMAN Austria, taking his 8th Klagenfurt title in 8:04:18 The Belgian pewag racing team athlete debuted a custom-made Sanremo short sleeved triathlon suit in a special design paying tribute to his previous achievements.
Photos: Martin Assam, Edoardo Civiero