Past weekend has been high-flying for lots of Castelli triathletes.
Scotsman Fraser Cartmell finished second at Ironman Wales (Pembrokeshire), 4 minutes behind winner Matt Trautman (RSA).
Laura and Greg Bennett did and olympic distance race and both placed 3rd at Beijing International Triathlon.
Without no doubt, the most notably results were achieved at the first edition of Ironman 70.3 Rügen. Michael Raelert triumphed ahead of Castelli brand mate Matthias Knossalla and Edo van der Meer from the Netherlands.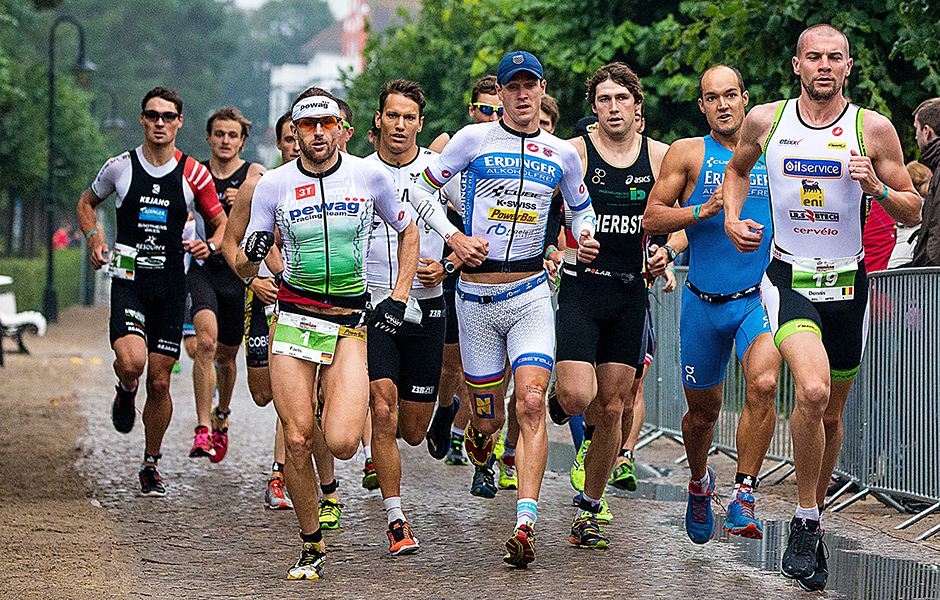 Talking about Rügen, conditions were rough on race day and organizers had to cancel the swim due to heavy rain, storm and harsh waves at the Baltic Sea Coast in Binz.
So the Ironman 70.3 was transformed into a duathlon event. Instead of the 1.9 km long swim a 5-kilometer run was the prelude.
"It's always a pity, when it is impossible to make the entire route, but under these conditions, a swim would not have been a good idea. It was a very challenging race for all competitors. Today, everyone has felt how hard the conditions have been," said Michael Raelert.
Contrary to Michael Raelert, the podium spot of Matthias Knossalla was a bit surprising, especially for Matthias himself.
The Limburgian didn't hide, that he was not unhappy about the cancelled swim, since he missed quite a few swim units due to a shoulder surgery earlier this year. He is mainly known as a powerful cyclist and strong runner (2nd best split for the concluding half marathon btw).
After his 9th place at Ironman 70.3 Zell am See two weeks ago, he demonstrated improving condition and his potential in his first year as a pro.
Matthias after the race:
"To me, my second place is hard to believe and still feels unreal. I am overwhelmed with joy and really speechless. I try to carry over momentum to my next race Ironman Mallorca in two weeks time. But don't expect another podium there," he finished with a big smile.
Top 3 – Men:
Michael Raelert, 3:53:10
Matthias Knossalla, 3:56:26
Edo van der Meer, 3:57:31
Enjoy some impressions of a hard day in the office: