With their sights set on the Philly Cycling Classic at the end of May, the Colavita-Fine Cooking team nevertheless put time aside to do a summer '14 catalog shoot and team feature with us recently while we were in Philadelphia.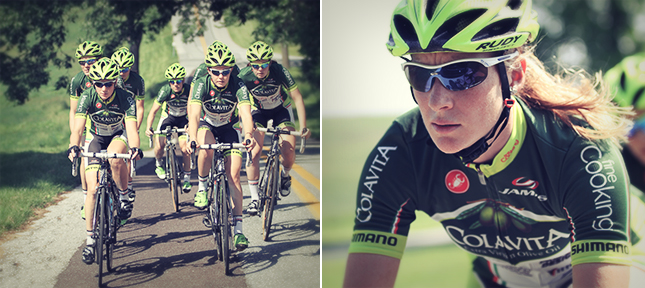 Despite the heat and humidity, the team rolled out and settled into the early morning ride with plenty of smiles. During the shoot, small groups of riders would suddenly break off, disappear, and do intervals in the surrounding hills. Without a doubt, their minds were focused on the race in the coming days and they were anxious to get their training in.
While this can be disconcerting for a photographer trying to get team shots, this behavior should come as no surprise considering their dominance as one of the top women's pro teams in the US. Since 2003 they have figured in the top 10, eventually reaching a #1 ranking in 2010 and 2011.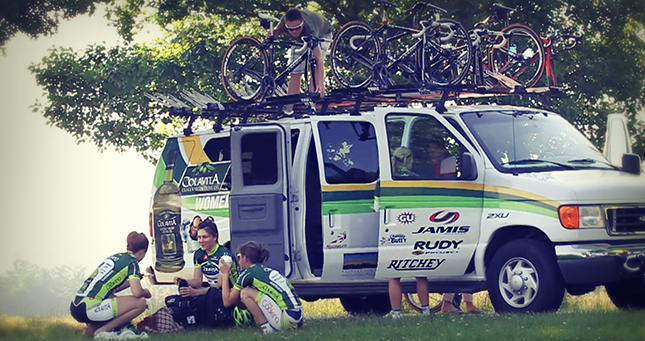 Despite the distractions of the photo shoot, the team's focus and commitment to training certainly paid off. Finishing atop the Manayunk Wall that weekend, Mary Zider landed a top ten finish at the Philly Cycling Classic.