Last time you read my athletes diary I was on the beautiful island of Mallorca preparing for my first races in May. After hours and hours of endurance training I wanted to do some race-specific training sessions after I returned to Germany. Unfortunately my training looked like this:
What had happened? Some years ago I dislocated my shoulder playing basketball. Some weeks later I had no more pain and started swimming again. Everything was fine for almost five years. Some months ago I noticed a sharp pain in my shoulder joint. I tried everything to get back to full strength but the pain was always there. My doc and I had several discussions what to do now but at the end surgery was the only possibility to get healthy again. After my training camp at Mallorca we decided to do surgery now. It was almost May and the season had started already.
After a successful surgery my physiotherapist Erich and I lost no time to start the rehab training. We trained six days a week and always stared at 6:30 AM. Ouch…
The first timetable to return to Duathlon races was set to 10 weeks. But all the hard work with Erich pays of and I was ahead of the schedule on my way to recovery from the shoulder injury.
After two weeks on my ergo bike, I was more than happy to ride my bike outside again.
Four weeks later I was back on my time trial bike.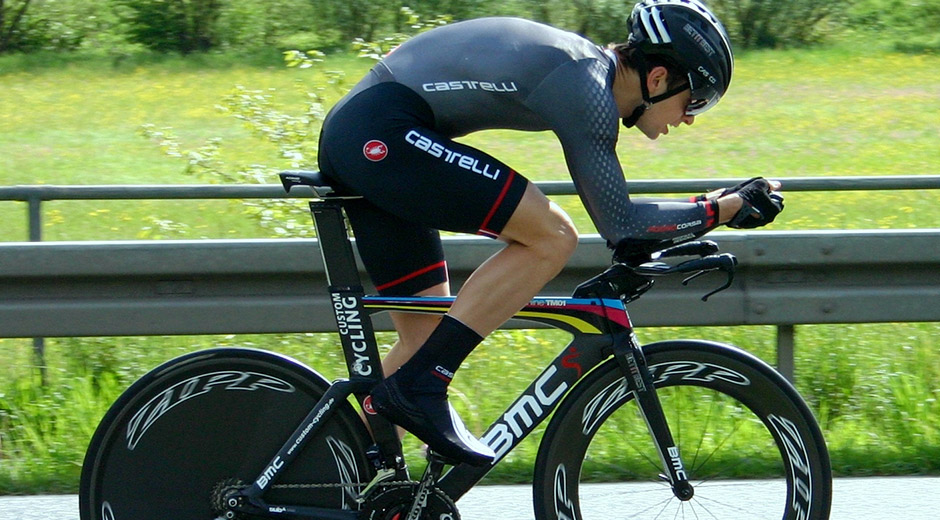 Traditionally I start my season with the Duathlon in Oberursel, the most famous Duathlon in Germany. Last year I was more than happy to get the win there but I couldn't do any training for the run for four weeks so I wasn't quite sure what to expect from me.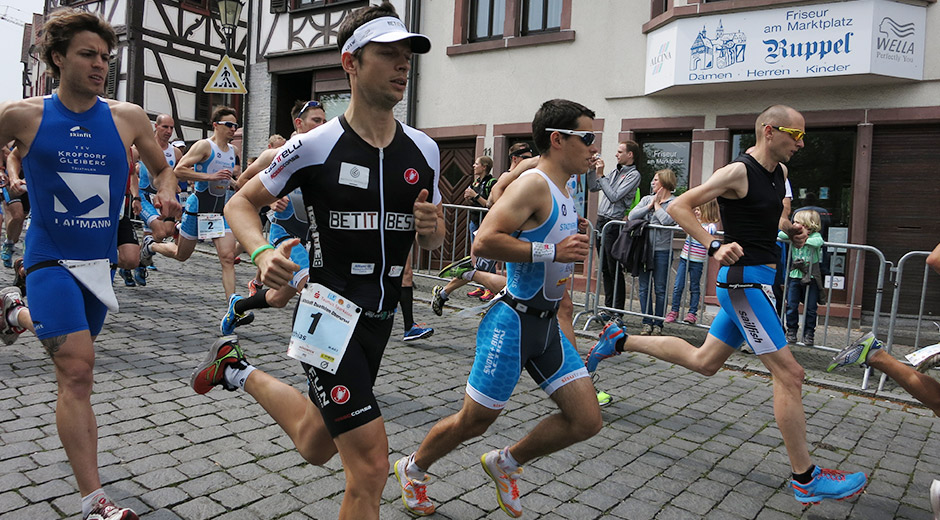 But hey, I reached transition at 4th and got in the lead quickly on the bike.
With a solid second run I maintained the lead and got the win. Wow, just 29 days after my surgery!
Of course, I had to celebrate it with a famous German (non-alcoholic ;-) beer: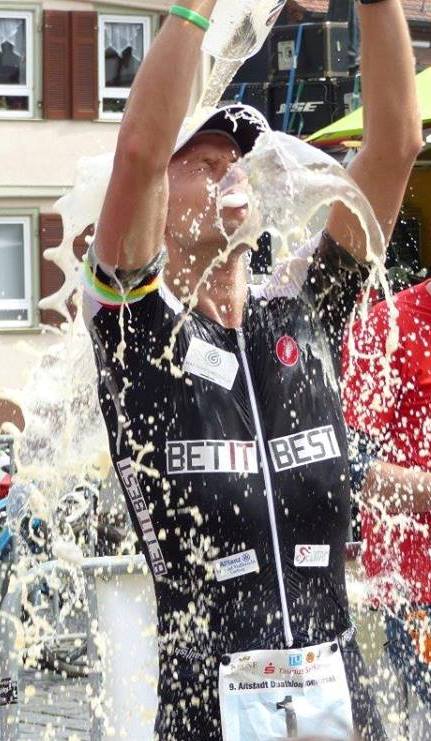 Even though I still have a long way to get back to triathlon racing, this win was pretty special to me. It motivates me to put even more work in my rehab training. I will start swimming again in ten days and can't wait to get back to the pool!
I will travel to Mallorca next week for my second training camp this year…..hopefully without surgery afterwards ;-)
My road to comeback has already started…
Stay healthy!
Matthias