Triathlete announces Best of Eurobike Awards
Honorees offer insight into the innovative gear, trends and revelations driving triathlon industry
The USA magazine Triathlete, the largest triathlon resource in the world, today unveiled the Best of Eurobike Awards, honoring the products with the potential to help triathletes race and train better.
"Eurobike is the first showcase for most of the new and innovative cycling gear that will be available to all athletes in the coming year," said Aaron Hersh, Senior Tech Editor of Triathlete. "There triathlon industry continues to move in a user-friendly direction, offering new gear that is more practical, functional antxk149@yahoo.comd affordable than ever before. Our goal was to emphasize some of the most exciting new gear and highlight the products that stood out among the bunch."
Each of the 2013 Best of Eurobike winners are featured below and online at Triathlete.com:
Most Innovative Race Gear: Castelli T1 Stealth Top
Aero race clothing has taken off, and Castelli is the first to take the concept a step further with this bike-only race top. Swim skins have changed the sport because of their effectiveness in a single discipline, and developing apparel exclusively for the bike is a new approach to race gear that may impact racing in the future.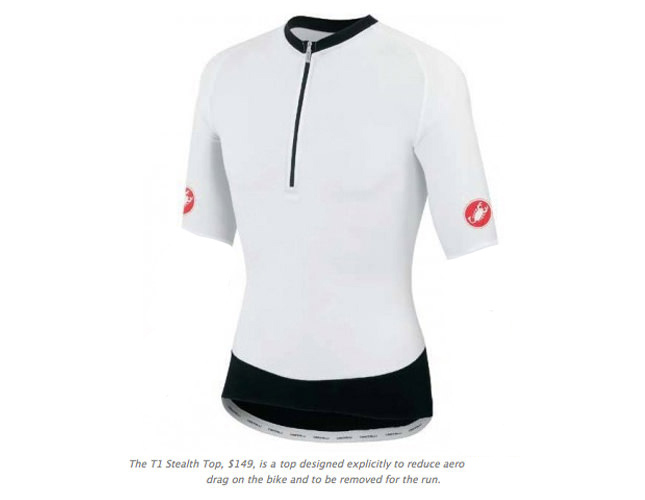 Read the rest of the Castelli T1 Stealth Top product review, click here.

Best Bicycle Redesign: Cervélo S3
The newest aero road bike from the tri-bike giant combines the aero design Cervélo is built upon with geometry skewed for age-group cyclists and the ability to do double-duty as a tri bike with clip-on aerobars.
Best New Wheel: Mavic CXR60 Clincher
This wheel combines the aerodynamic wheel-tire integration Mavic revealed in years past, but the clincher version of the CXR has performed well in rolling resistance tests as well as aero testing, completing the list of desirable race-day attributes.
This integrated super-bike boasts sensible, age-grouper-friendly fit that makes the bike's bevy of aero features accessible and useful for everyday athletes as well as elites.
Best New Aerobar: 3T Vola Pro
Fit adjustability has been a premium aerobar feature, and the Vola Pro offers a giant range of adjustability at an affordable price.
Best Trickle-down Tech: Shimano Ultegra 6800
Delivering the shift quality and stopping performance of Dura-Ace 9000, first released in 2013, in a much more affordable package with minimal compromises makes this new component kit a supreme value.
For additional information, photos and analysis, visit Triathlete.com.