We are so excited about having the worlds in Italy later this month that we're giving away one Italia jersey signed by the national coach, Paolo Bettini.
Entering is easy and open to all Castelli newsletter subscribers and Facebook fans. The usual Castelli rules apply (see below), only one entry is allowed per person, and you enter by commenting below.
Don't forget to share it with your friends on Twitter using the hashtag #signedbypaolobettini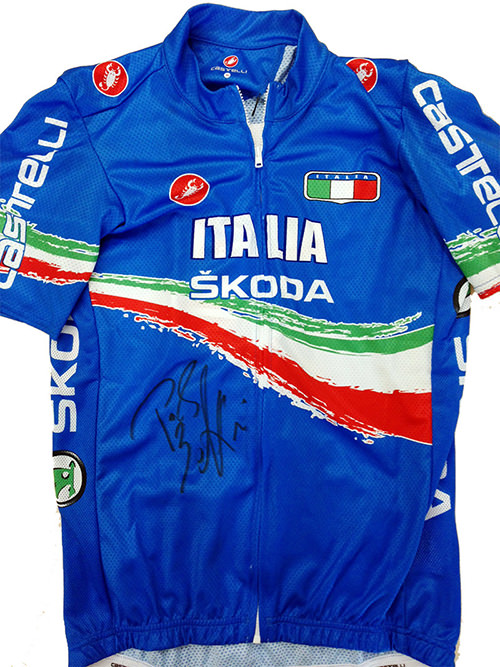 CASTELLI SWEEPSTAKE RULES:

1.  It's a condition of entry that you agree to subscribe to Castell's newsletter and 'Like' us on Facebook.
2.  Only one entry per person. If you comment more than once you won't be eligible for the prize.
3.  The prize drawing is open to residents of the European Union and North America.
4.  In the event that multiple people answer all the questions correctly, the Castelli random-number generator will pick a lucky winner from the group of correct answers. We'll post the winner's name on our blog and Facebook page. We'll also send an email to the winner at the address he or she used to enter the contest.
5.  This sweepstakes begins at 12:00 p.m. Central European Time (CET) on September 6, 2013, and ends at 11:59 p.m. (CET) on September 15, 2013.
Good luck!!
11 Responses

Keith McRae
Andy
Mike Ubezzi
Roberto
dave maas
Michael Muniz
Rich22222
Jeremy Boetger
Loris
Leave a Reply