Castelli has always represented the finest in Italian quality and performance cycling clothing. Castelli traces its roots back to a fine tailor (Vittore Gianni) in the heart of Milan, founded in 1876. The first cycling clothing was made in the 1910s for world champion Alfredo Binda then later Fausto Coppi and many of the stars through cycling's golden age.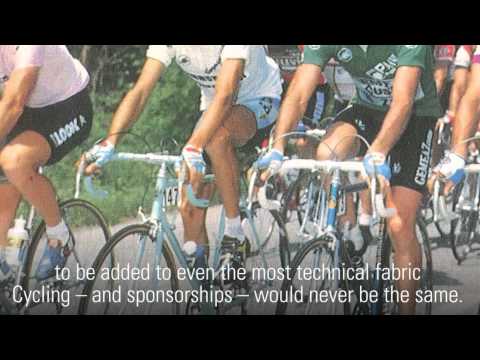 The Castelli brand has introduced a series of firsts in cycling clothing: the first Lycra shorts used in racing and sold to the public, the first colored shorts, the first sublimation printed jerseys, the first synthetic winter clothing, the first use of windproof membranes, the first hydrophylic fabric treatments, the first anatomic seatpad, the lightest jersey ever produced, and the most aerodynamic jersey ever produced.
Today Maurizio Castelli's vision is the driving force in the company: to create the most innovative clothing for the cyclist seeking maximum performance. Castelli, based in northeastern Italy, is sold in 39 countries throughout the world.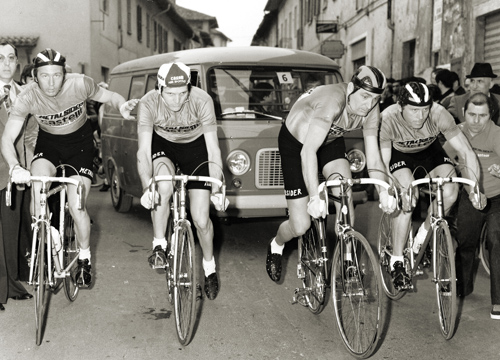 From left: Maurizio Castelli, Vavassori Enrico, Bonizzoni Onorino and Forti Giampiero
at the TTT at Motta Visconti (PV)
One Response

Francesco Forti
Leave a Reply