David Millar says that it is technology, not performance enhancing drugs, that is now giving pro cyclists an edge over their rivals. In an interview by Tom Southam for Humans Invent, Millar speaks about the role of technology within the sport, with his Garmin-Sharp team being one of the leading innovators.
You can read the full interview, including further background, here.
Do you think that the influx of technology and innovation in the sport, that we've seen over the past four or five years, marks a different attitude towards performance; that doping is no longer the answer and there are other (legal) ways to gain an advantage?
It's all unified. The Anglos have brought in the biggest leap forward, we have a different culture when it comes to cycling, we see it as a technological sport; Europeans have seen it as a purely physical sport.
Where there are machines, and bicycles are machines, there are opportunities to increase performance through research and development.
The sport as whole has realised this now, what was just an Anglo attitude has become a necessary attitude for everybody if they want to stand a chance of winning.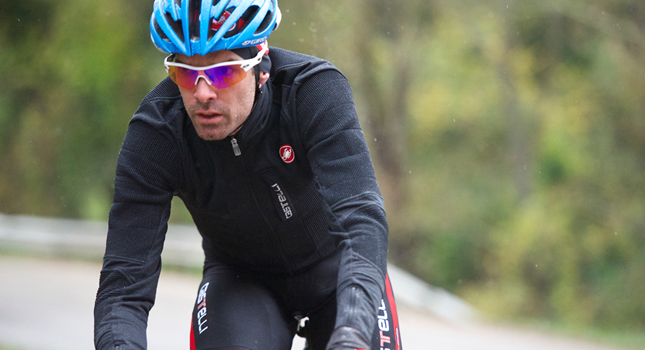 Do you feel that cycling neglected, or at least put the importance of technology and innovation, on the back shelf over the past twenty years because the sport had become so focused on doping, that all training and improvements were related to those practices?
Cycling is an old technological sport: unfortunately doping became the technology for a while there. I've had lunches with André Darrigade [holder of the record for Tour de France stage wins for a sprinter until surpassed by Mark Cavendish] when I lived in Biarritz and he'd tell me about things they were doing with their bikes and tyres in the 50s that blew us out the water in the 90s.
The sport just lost its way, it was cutting edge back in the day, it became complacent and confused, now once again it's becoming cutting edge (the right cutting edge!), although anyone would think the UCI is totally against this considering the many ridiculous limitations they put on manufacturers and riders.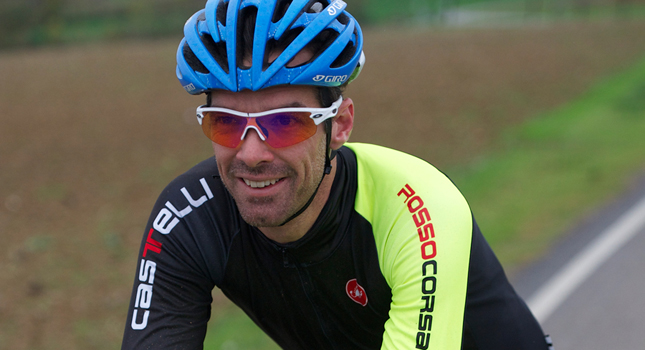 From your point of view how has the importance and influence of technology in racing and training changed throughout your career?
The importance has always been the same for me (personally). It was having this view that helped me gain so many early successes in time trials against guys who had the physical advantage from doping.
The majority of other pros (and even my team management) didn't care about their position/wheels/gearing/skinsuits/helmets/shoe-covers: I did. At times I would buy my own equipment and risk the wrath of the team management and sponsors.
You are a rider who seems to have managed both [technology and the human aspect of cycling] very well. When you race do you still feel that the influence of technology ends somewhere and instinct takes over?
I'm a racer, always have been and always will be. I don't have a very good, to use the Steve Peters ergo Sky terminology, 'Chimp Management System'. This means that most of the things I do in a race are instinctive, very little is planned…
I'll be first to admit this isn't ideal, and there's a part of me that is quite happy not changing it. I'm the same I was when I first raced as a teenager…only a little more windswept and interesting.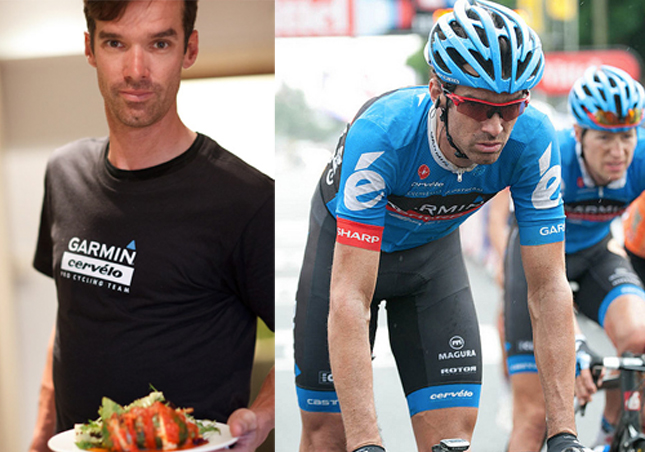 Do you think that cycling will always retain its essence no matter the technology that is introduced, or do you think that it could be significantly changed over the next generation of innovations?
If we have twenty Team Sky's then yes, it will have lost its essence. But there is only one Team Sky and we need them in the sport to push everybody forward.
Similarly there is only one Team Garmin-Sharp, and if there were twenty of us then the peloton would be trying to find a way to race on the moon, just for a bit of fun. Cycling is a bonkers sport, it got a bit too mad the last twenty years, but we're back to it being the right sort of mad.
Team Garmin Sharp are widely viewed as innovators, bringing new technologies and ideas in to the sport. How hard has it been to make progress happen in a very traditional world?
It's not been easy that's for sure! We were renegades when we arrived in 2008, we also didn't mind being different and being laughed at.
We said we were going to be 100% clean, we were vocal against doping; no team had ever done this. It was our mission statement to change cycling and give people hope again.
We knew other riders were still doping, and we knew if we wanted to beat them we couldn't rely on our bodies alone. We experimented with training and equipment and pre and post-race protocols.
We wore ice-vests before the Giro d'Italia TTT that we won (in 2008). We may have been laughed at when we rolled up to the start line in our vests, but nobody laughed when we won.
We earned respect, and we have led the way, to this day we have no fear to try new things, it's part of the culture of our team. We are respected for it now, and more importantly, we're copied.
It seemed to me that a lot of the doping culture was based on generations of cyclists blindly following what others were doing without questioning the road the sport was going down, because the reality was everyone was just desperately trying to keep up with the next man.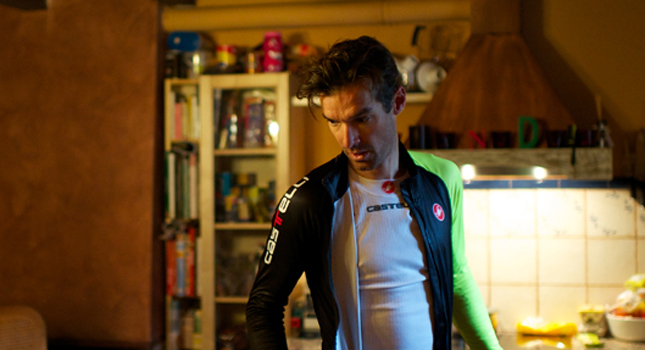 With teams like Garmin Sharp, and Team Sky proving that by actually taking your head out of the sand and trying something else you can make a difference. Do you think that the attitude will change and all teams will start looking to innovate, or do you think that it will be a case of a small number of teams innovating and others following?
A small number of teams are innovating, many are following, and a few are unchanging. The bottom line is that if you don't have the right people and sponsors onboard then your development is limited.
We've always been very careful to have sponsors who understand our philosophy, it doesn't matter how much will there is, if the sponsor does not help in finding the way then nothing happens.
We're very lucky with Garmin, Sharp, Castelli and Cervelo; they're all sponsors who give us the will and the way to move forward. This isn't by chance either; Jonathan Vaughters has never deviated from his original vision. And we have probably the smartest guy in cycling in charge of our science, Robby Ketchell. It's a bit of dream team when it comes to pushing the envelope.
What do you think about the direction the sport is going in now, compared to say ten years ago?
I think it's fucking awesome.