TOE COVER: It's a very useful and cool looking item to protect your toes. The new model is fantastic and a must-have for every Castelli fan. The special treatment at the bottom is a good idea and will probably help to extend durability.
The neoprene is different from other brands (I also own a pair of very old adidas and one pair from Descente – both quite similar). Soft and flexible touch. To be honest: I have to admit that the Castelli toe covers feel warmer than my comparison pieces. Maybe it's due to the different neoprene. A perfect fit, if it's still too warm for winter booties and an alternative to belgian booties.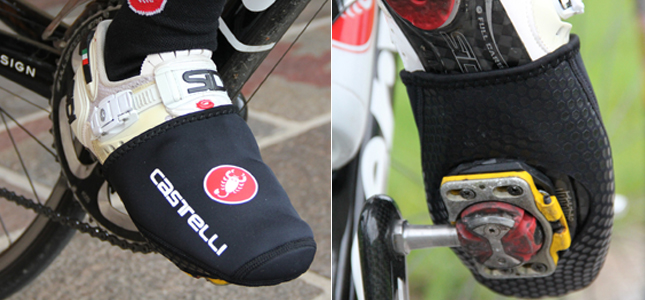 THERMOLITE SOCKS:
They close the gap between super breathable summer socks and thicker (merino wool) winter socks.
A perfect pair for the in-between season. They are still quite thin to fit in my summer shoes but after all offer some extra warmth.
CW 6.0 CROSS GLOVES – not only for cyclecross racing.
These gloves originally were designed with cross racing in mind. As a crosser you need a durable, breathable glove with proper grip on the inside to ensure perfect bike handling and while running with your bike. The CW 6.0 fulfills all these needs and therefore is also a great glove for usual riding on the road.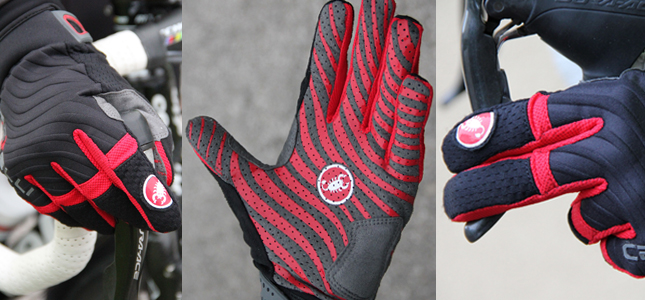 As already mentioned it provides high breathability, including a micro-perforated clarino® palm with silicone printing for excellent grip and finger sidewalls made of mesh.
Certainly a perfect fit for riding at higher intensity or cyclists who tend to sweat a lot. The upside is made of Neoprene which brings along better protection in wet conditions. It's not made for hours in the rain, but ideal for autumnal weather. A velcro closure at the short cuff guarantees easy on/off. The soft thumb panel is a useful detail against sweat or a running nose.
In my point of view it's – together with the GW 3.0 glove – the most stylish pair of gloves in the Castelli winter range.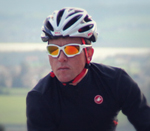 Text: Bernhard Plainer (a keen cyclist who's crazy about bike performance)
Twitter: @hobbybiker
Photo: Erich Plainer
Leave a Reply