Behind the Image 0

Leeds, UK. It's the Wednesday before the Tour de France and it's the first time we catch up with Andrew since his epic win at the Dauphiné. While it would have been cool to have actually been at the Dauphiné finish, that would have meant missing the most riveting day of racing and seeing every move on TV. When Andrew rolled into ...

Behind the Image 0

Pupils dilated and blank, vaguely focused on an indeterminate point that no observer will ever see—it's known as the 1,000-yard stare, a term used to describe the expression of a battle-weary soldier. When Nathan Brown finally reached the summit atop Mt. Diablo, he had spent nearly 5 hours in the saddle in 90-degree heat. Sweat poured from his body; perspiration had spread ...

Behind the Image 4

200 men stood ready in Compiègne waiting to begin the 2014 edition of Paris-Roubaix, 200 individual stories rich in texture and unique all their own. How each man came to be there, at that moment, is surely a testament to strength of will, perseverance and dedication. One story in particular stands out for us and that is David Millar's. After 17 years ...
News 0

The racing season is well and truly underway. For many the sun has arrived, the weather's improving (even here in north of England where I'm sat writing this). ...

Product talk 0

Riding bikes – especially if in a beautiful environment and/or with a good community – can be one of the most pleasant activities one can imagine. The longer ...

Product talk 2

David Millar and Michel Kreder (Team Garmin-Sharp) talks Gabba Jersey. ...
News 0

Under a warm summer Fraser Cartmell won the inaugural edition of The Bastion iron-distance triathlon, a scenic, challanging and hard race in Kent (UK). The 'Bastion' Iron distance on Sunday was the longest day of triathlon to date for Fraser, and he hopes that it remains that way for the forseeable future! Having raced the Half distance 'Gauntlet' last Septmber over much ...

News 0

Zarautz Triathlon 2014 – 3/80/20k Zarautz is a fantastic race for many reasons and one of those is the punishing climbs that feature towards the tail end of the bike ride. Fraser raced quite a lot in Spain and spent a lot of in the country for training camps over the years. As such he heard lots about what is regularly described as 'the best ...

News 0

Every year Ironman Germany in Frankfurt is well known for its world class field of starters. That's not at all surprising, as it's the race for the European crown in triathlon. Castelli also had two hot irons in the fire, namely Ironman World Champion Frederik Van Lierde and Andreas Raelert. The performance of Raelert (who won in Frankfurt 2010) was eagerly awaited, ...
video 0

The Castelli 24-hour race is packed with action, competition, passion, friendship and non-stop excitement. It ticks all the boxes for a great cycling party central, its fun, sociable, ...

History 2

Castelli has always represented the finest in Italian quality and performance cycling clothing. Castelli traces its roots back to a fine tailor (Vittore Gianni) in the heart of ...

Product talk 2

David Millar and Michel Kreder (Team Garmin-Sharp) talks Gabba Jersey. ...
Latest Features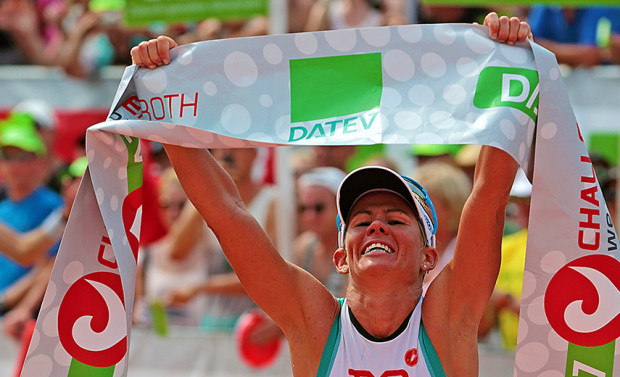 Triathlon
0
Triple Ironman Hawaii world champion Mirinda Carfrae never did a long distance race in Europe before. For her first appearance she decided on racing the 30th anniversary of ...