Product talk 0

Bottles full, bikes prepped and kit sorted we headed off intrepidly into the hills, thinking the Whakapapa climb would be the perfect aperitif for us before the main ...

Product talk 1

Castelli is dedicated to making the fastest clothing in the world. We know that race results come through relentless attention to the smallest of details. So we approach ...

Product talk 0

Castelli's new Free Aero Race Bibshort has been redesigned from the bottom up, inside out, and top down, and back to front –  it's a brand new bibshort ...
Triathlon 1

Some of the best triathletes came together last weekend at the newly established Ironman 70.3 Kraichgau (formerly known as Challenge Kraichgau) in the South West of Germany. Castelli athlete Fraser Cartmell placed 6th in a strong field that also doubled as the German Championships and was won by reigning Ironman World Champion Sebastian Kienle ahead of Ironman 70.3 St. Pölten dominator Andi ...

Triathlon 0

Both Raelert Brothers had a successful weekend by winning two half distances races in Linz (Michael) and Vierlanden (Andreas). The start was made by Michael on Saturday, who took the victory at the 11th Linz Triathlon thanks to an impressive performance. The 34-year-old won the competition over the half Ironman distance of 1.9 km swim, 90 km bike and 21.1 km run ...

Triathlon 0

Last weekend Scotsman Fraser Cartmell won the Scottish National Title over the olympic distance. The race was held in Strathclyde Park, Glasgow, which was the venue for the Commonwealth Games triathlon event at Glasgow 2014 last summer. The bike course was run over a challenging course (7 laps for 40k). On the way to success, Fraser wore his customized short-sleeved Free triathlon ...
video 0

At Castelli it's all about speed and comfort. That's why our primary objective is to development the fastest possible clothing on the market. Just like in racing, being ...

video 0

Since 2007, Team MTN-Qhubeka have focused on becoming the first African team at the Le Tour de France, and that dream was realised this year when the team ...

video 0

The new Castelli Free Aero Race Bibshort is further evidence of Castelli's dedication to making clothing that provides a competitive advantage for top athletes. After 3 years in ...
Latest Features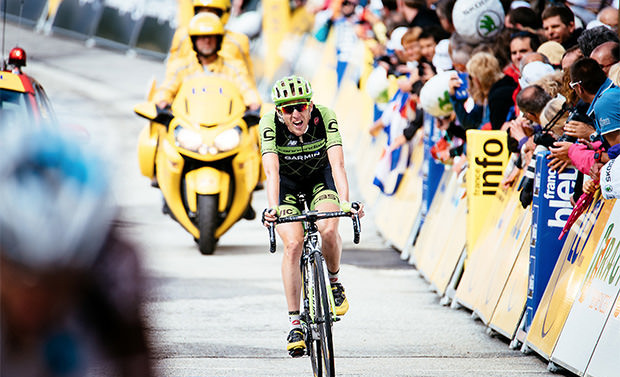 News
0
Cannondale-Garmin Pro Cycling today announced its 2015 Tour de France Roster. The team features U.S. National Time Trial Champion, Andrew Talansky (10th overall in the 2013 Tour de France); Dan ...