Product talk 0

Bottles full, bikes prepped and kit sorted we headed off intrepidly into the hills, thinking the Whakapapa climb would be the perfect aperitif for us before the main ...

Product talk 1

Castelli is dedicated to making the fastest clothing in the world. We know that race results come through relentless attention to the smallest of details. So we approach ...

Product talk 0

Castelli's new Free Aero Race Bibshort has been redesigned from the bottom up, inside out, and top down, and back to front –  it's a brand new bibshort ...
Triathlon 0

Expectations for the biggest Ironman 70.3 race of the year were high for our participating professionals, but things turned out differently than planned. Michael Raelert had a good swim and after a fast transition, he got in the lead. At the 4k mark he unfortunately hit a shard of glass and ruined his tire. "The tire was slashed. I was extremely frustrated and discussed with myself ...

Triathlon 0

The European season was really kicked off past weekend with the first Ironman 70.3 race of the year in France. Among other things, the region around Aix en Provence is famous for its excellent training conditions. Competition was tough, because pros and amateurs were already hunting for points and slots for the 70.3 World Championship in Zell am See in August. Experienced ...

Triathlon 0

Andreas Raelert started into the 2015 season with a third-place-finish at the Ironman 70.3 St. George in Utah, USA. The field was absolutely excellent at the Ironman 70.3 North American Pro Championship, and the German was able to run onto the podium in the final half-marathon. Tim Don from Great Britain won the race in Utah in 3:51:56. Don had been third ...
video 0

Since 2007, Team MTN-Qhubeka have focused on becoming the first African team at the Le Tour de France, and that dream was realised this year when the team ...

video 0

The new Castelli Free Aero Race Bibshort is further evidence of Castelli's dedication to making clothing that provides a competitive advantage for top athletes. After 3 years in ...

video 0

For 2015 Castelli has made some significant new improvements in crucial race equipment. If you were fast, you might have noticed some of the new aero details of ...
Latest Features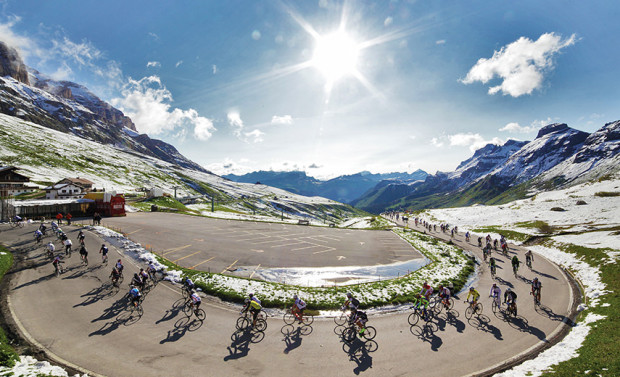 Castelli World
0
One day a year in the normally sleepy Ladin valleys of Italy's far north, a gunshot sends more than 9,000 riders climbing out of the darkness, just before ...