Product talk 2

The Best of Summer 2016 showcase our favorite products from the new collection for all possible conditions. Discover how to dress for riding in any winter riding condition ...

Product talk 0

PERFETTO LIGHT SHORT SLEEVE JERSEY: PRO-REQUESTED PERFECTION There's no denying that the Gabba short-sleeve jersey has been a game changer in pro cycling. Most of the peloton pulls it ...

Product talk 0

Story by Andy McGrath | rouleur.cc We visit the Castelli factory in late November – well, it'd be remiss to gab about the Gabba at the height of ...
Triathlon 1

Covered sleeves became indispensable for optimized aerodynamics on the bike. Knowing about possible time savings on the bike from our cycling background we started working on a triathlon specific bike top in 2012. At the beginning we sticked with a long sleeve version, the fastest option and still state of the art for the fastest time trial suits. Experience in practice has shown that ...

Triathlon 0

Covered sleeves became indispensable for best possible aerodynamics on the bike. A few years ago professional athletes with short or even long sleeved race suits were smiled at. Castelli was one of the first triathlon clothing brand which introduced a short sleeved race suit with full zip, available for everyone in spring 2014 preceded by hours of testing in the wind tunnel and multiple prototype sessions to guarantee the best possible ...

Triathlon 0

There had been a long time between drinks. It was 5 years since my last (and only) race on the Big Island – the biggest race of them all in non drafting triathlon; Ironman Kona. This goal of qualifying for Kona once again had essentially started two years beforehand when I was on the island supporting Ali on her very first attempt ...
video 11

ORGANIZE YOUR RACE DAY KIT – NO MATTER IF HEADING TO A WORLD TOUR RACE OR YOUR LOCAL CLUB RACE. Designed for races and long training days to ...

video 1

Hold on folks! Former World Cross-Country MTB Marathon Champion, Massimo Debertolis (Team Wilier Force) roams the local trails of Fiera di Primiero, Trentino, Italy, wearing the Aero Race Servizio Corse ...

video 4

You probably have seen last weeks trailer with Massimo Debertolis, our local mountainbiker and former World Cross-Country MTB Marathon Champion. Debertolis is much more than your typical World ...
Castelli's Global Cycling CompetitionVIEW ALL
Contest 0

We have the winners, a new Team will joint us at 24 Hours Criterium next June. Congrats to: STEVE YOUNG, ROY HOBBS, HANS-PETER PFEIL, DAVIDE GERACI, CASBA TROSKA, NESTOR PEREZ, ANDY BEAMAN, MARK FARIAS, FRANK SAUVAGET, GIUSEPPE MAUTONE, MITCHELL MC ...

Contest 0

Right ! The Zoncolan during Giro d'Italia If your name is Uri Gorrindo then you are probably pretty happy right now! That's right, you're the lucky owner of the Castelli ...

Contest 0

The Castelli "Guess the Location" PART VI, don't miss the last chance ! Last chance for Castelli fans! You can guess the local location of a photo shot by @jeredgruber, and correct ...
Latest Features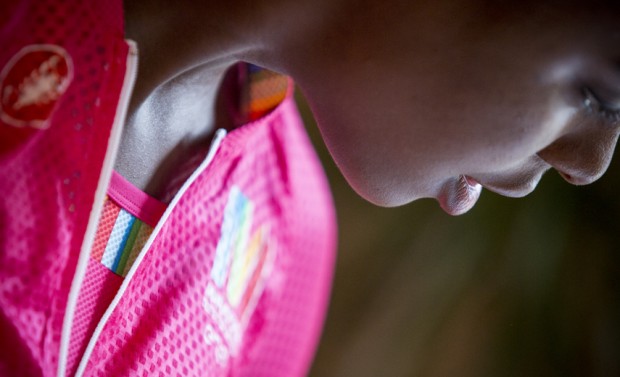 News
0
This is the Maratona dles Dolomites – Enel, the queen of all granfondos. It's grueling, breathtaking, beautiful, fun, overwhelming and unforgettable. The Maratona is a celebration ...